When everyone wants you dead, good help is really hard to find.
Piper Griffiths wants one thing in life: To become a Consul, a keeper of the peace between humans and daemons. There are three obstacles in her way.
The first is Lyre.
Incubus. Hotter than hell and with a wicked streak to match. His greatest mission in life is to annoy the crap out of her, but he isn't as harmless as he seems.
The second is Ash.
Draconian. Powerful. Dangerous. He knows too much and reveals nothing. Also, disturbingly attractive — and scary. Did she mention scary?
The third is the Sahar Stone.
Top secret magical weapon of mass destruction. Previously hidden in her Consulate until thieves broke in, went on a murder spree, and disappeared with the weapon.
And they left Piper to take the fall for their crimes.
Now she's on the run, her dreams of becoming a Consul shattered and every daemon in the city gunning to kill her. She's dead on her own, but there's no one she can trust — no one except two entirely untrustworthy daemons…
See problems one and two.
---
Genre: YA Urban Fantasy
Title: Chase the Dark
Series: Steel & Stone #1
Author: Annette Marie
Publisher: Dark Owl Fantasy
Source: Amazon
Pages: 320
Date: 10.12.14
Rating: 3.8/5
---
Dear Reader,
This is the third series (I'm putting Demonized and Spellbound together for The Guild Codex) I've read of Marie's and I'm pretty down with what she's pushing out. A little young-sounding for my taste, I thought Piper grew up in this first installment. Her companions were more mature, and for the life of me no other anime really stands out when I think of this. Well, except Hunter x Hunter but I think I'm reaching by that point.
Piperel was an interesting heroine. So far, I've had the pleasure of knowing Tori and Robin in The Guild Codex, but they were very different from Piper in the sense that they… well, weren't young. I thought she came off as narrow-minded but that can easily be explained away. She's an apprentice for the Consul, straight-laced people who have to have boundaries — even when they look like fences. I'm used to people being okay with paranormal diversity so I admit it took me back a little when having to read through Piper's perspective. To her, daemons are dangerous monsters. Not people. And this is such a small thing but she thought it was weird that they talk to their animal companions like they're people and I'm honestly wondering if she feels the same about dog owners. Does she think it's cute or does she wonder why Bob bothers talking to a dumb animal like it's human?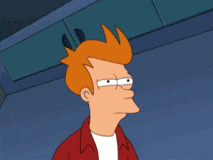 It was just those small things that got to me when I read this. I couldn't get over how small-minded and judgmental Piper seemed throughout the story. It wasn't a big problem, and again I'll say I understand why she's like this because of her upbringing, but it did constantly remind me just what she thought of Lyre and Ash as daemons — even though she's technically half, herself (or two one-fourths if you wanna get technical). I get the feeling that as the series progresses, she'll loosen up and see them more as friends who happen to be different species rather than monsters, but I'll have to read the rest of the books for that. And she's not a bad egg, honest. Her character just comes off as someone who lived before paranormal became a normal thing. Like I'm used to a lot of people being okay with 'monsters' because… I don't know. "They're people, too." Needless to say, I'm all in as long as she doesn't become racist, which I'm pretty sure will never happen. Marie just seems too cool for that.
Happy Reading,
A Little Darling