As a guild bartender, I can handle pretty much anything — mages, sorcerers, witches, the occasional demon. But show me anything family-related and I'd rather run for the hills. It doesn't even have to be my family.
So I have no idea why I thought spending the holidays with Aaron's mom and pop was a good idea.
Meeting his famous parents is already terrifying enough, but I've got a bigger problem. Students of his family's renowned mage academy are being attacked on the grounds — and somehow no one has seen a single assailant? Unexplained tracks litter the nearby woods, rumors of forbidden alchemy are circulating the campus… and Ezra has been acting strangely since we arrived.
Something deadly is brewing in the shadow of Sinclair Academy, and the longer we take to uncover it, the more dangerous it becomes. But no matter the risk, we'll protect the students.
And Aaron's parents too, I suppose. If we have to.
---
Genre: Urban Fantasy
Title: The Alchemist and an Amaretto
Series: The Guild Codex: Spellbound #5
Author: Annette Marie
Publisher: Dark Owl Fantasy
Source: Dark Owl Fantasy
Pages: 296
Date: 10.11.19
Rating: 5/5
---
Dear Reader,
For spoiler's sake, I'll just actually review the book without giving anything away in a rave I sincerely need to get off my chest or I'll explode. Badly.
I… am so emotionally confused. Or winded. I feel so happy about everything that finally happened and pleasantly surprised at stuff that occurred in the process but then that damn ending, and now I don't know whether to hit someone or cry or still fangirl. See? Confused.
One of the things I love most about Marie's books is that the synopsis never reveals what's really going on. I'll admit that I was curious as to how Tori spending Christmas with Aaron's family was gonna fly and a big part of me hoped a lot of 'other stuff' would be going down if nothing exciting dangerous was gonna happen. Thankfully a lot of things did happen, more so than I realized when I read the synopsis, and I thought the pacing fit well. The writing is great, pulling me into Tori's mind and keeping things interesting. Her humor is hilarious in that snarky way that you can't help but snort at. Her relationship with the guys is stronger than ever but it was also a nice surprise to see what Aaron's like when he's around his family. (Gah, so much). It's easy to forget that the academy is a guild in itself, and though I would have liked to see him interacting with other guild members aside from the staff, it also worked out to keep things on track. I could easily get lost in some other subplot and totally be okay with it.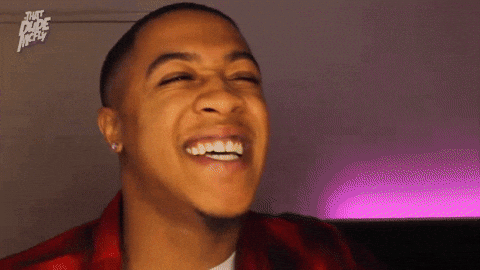 The book was good. It calmed down after the last installment's intensity but it didn't die out, it molded the excitement into something new, into another part of the magical world that we don't really get to delve into when we're in the city. I love the characters. I always feel like I'm being teased because there's just enough revealed about them before the book gets back to the point of the current situation. For this installment, I'd say it's touching a bit of everyone, but more so on Aaron and Ezra. I guessed the bad guy as soon as they appeared so it wasn't that suspenseful, but the other things kept me busy. A recommended read, for sure, for both this series and this author. Tori has grown a lot and I hope to see more of her progress as a person, friend and human in the magical world.
Happy Reading,
A Little Darling