Duro.
Protectors of the Day. Life. Loyalists.
A word that slices fear through sixteen-year-old Leena Niran the way her sword does enemies. A people who decided her destiny, but don't even know she exists.
Nox.
Protectors of the Night. Death. Traitors.
A word once signifying respect and honor in Prince Mordecai's homeland. A people synonymous with betrayal because of him.
The Oculan.
The reason life exists peacefully. The sum of Day and Night — two ancient energy forces a king must keep in balance or risk blending life and death in a cataclysmic melee. A risk is worth Leena's life.
Suddenly, a nomadic fencer finds herself wanted. By a government, a king, and a vengeful exiled prince seeking salvation for the illness killing his people. A cure flowing through Leena's veins.
Leena's safety becomes the duty of another protector, but her fate is her own. With a bounty on her head, Leena must decide what she's willing to sacrifice to protect herself, her dreams, her family, her world. The choice will be deadly either way.
---
Genre: Young Adult Fantasy
Title: The Chameleon with a Sword
Series: The Chameleon with a Sword #1
Author: BL Logan
Publisher: TitanFolio
Source: NetGalley
Pages: 550
Date: 10.1.19
Rating: 5/5
---
Dear Reader,
This is Logan's debut?! I can't right now. And I can't remember the last time I read a book that actually felt like a book. I love the fast-paced novels that have a good beginning middle and end, but this felt like a movie. Hit after hit after hit of amazing dangers and dramatic journeys. This is so my favorite book of 2019.
Leena is a young girl whose only dream is to be a fencing instructor. Her abusive mother and the life of always moving won't stop her from her dreams, but when she and her mother get into a car crash, her entire life changes. And this time she won't have a say in what goes. Leena was tested continuously in spite of all the near run-ins she had with the Nox, an exiled race from a place her bloodline calls home. It was a rush being able to watch her learn about herself and what parts made her her in all the confusion and upcoming war.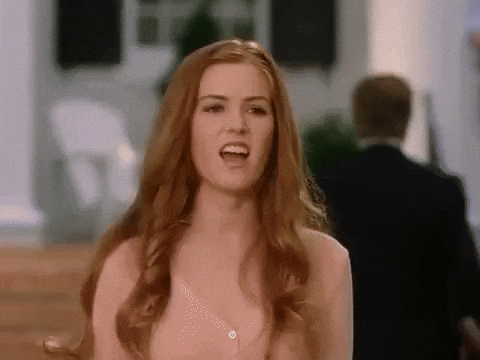 And there was just so much! No rushing, amazing story-telling, and such consistency with the characters. I am in awe. I love Leena and her struggles. She's so young but had to grow up so fast, and I loved watching her change for the better while still maintaining that spark that had nothing to do with the Duroh. The friends-turned-family she made along the way made the journey less painful for her, and I enjoyed how genuine they could be. And I'm a sucker for hate-to-love romances so you can imagine just how amazing it was to see her and a certain swordsman feed off of each other. There's always something about watching two people slowly realize that their assumptions were wrong before quickly falling for all the reasons they were right. God, I love it.
It's a definite recommend. It made me tear, it kept me hooked until the end, and the gorgeous cover matches the gorgeous writing. The world-building was woven into the story so it grew with their POVs' footsteps, and this fantasy world is a place I can't wait to revisit.
Happy Reading,
A Little Darling