What happens when everything you believed turns out to be a lie?
Every child of Eden fears the Red Death. All those afflicted with the plague die young, their souls stripped away as punishment for ancient sins long forgotten. For centuries, Guardians have protected Eden from the Red Death by killing outsiders who stray too close.
Seventeen-year-old Aaliss is a highly-trained Guardian, but when her rather odd thirteen-year-old brother, Wilky, discovers a cure to the plague, her world turns upside down. Branded as traitors by the corrupt High Priest, Aaliss and Wilky are forced to seek refuge in the last place Aaliss thought she'd ever go — beyond the boundaries of Eden and into the land of the Soulless. Here they must navigate a medieval world filled with witches, magic, and warrior kingdoms run by Elders only a few years older than her.
Aaliss yearns to return home, but when her heart tugs her deeper into the world of the Soulless, she questions everything she once believed. Has her soul been taken? Will she and Wilky fall victim to the Red Death, or might they die sooner in the center of a battle that threatens to tear apart the Soulless world? Or… might Aaliss finally find, against all odds, what her heart has yearned for all along?
---
Genre: Young Adult, Dystopian
Title: Red Death
Author: Jeff Altabef
Publisher: Evolved Publishing LLC
Publication Date: November 26, 2016
Source: Novel Publicity
Pages: 393
Date: 11.26.16
Rating: 5/5
---
Welcome to another Novel Publicity Review Tour!
---
We've been with Jeff from the start, and we love helping him launch his latest titles. He and his daughter just finished launching the last of The Chosen Series, Scorched Souls, and now it's time for something new!
To celebrate, we've got prizes, sales and more! Check it all out below, and don't forget to pick up your copy of Red Death. If you love action-packed YA adventures, or Jeff's other YA books like the Chosen Series, we know you'll love this title, too!
Like great prizes? Some include a six-month Kindle Unlimited Subscription! Into exclusive reviewer prizes for tours just like this one? Sign up to Novel Publicity's Newsletter for more great review opportunities!
---
Not sure if Red Death is for you?
Take a look at what MidWest Book Reviews has to praise about it.
"…[A] thought-provoking saga about belief systems and religion, courage, adaptability, greed and goals of ruling humanity, and a seemingly juggernaut of change that rolls over everyone in its path… [P]erfect for readers who appreciate the complex worlds and feisty protagonists of The Hunger Games and similar novels."
-Pick of the Month for November, MidWest Book Review
---
Review
---
Dear Reader,
I am so glad that I read this. The beginning made me think this wasn't the book for me because of the way everything was first introduced, but once all the key players were announced, things got exciting.
See, Aaliss and her brothers come from Eden, a religious place that holds their God Jacob in the utmost devotion. I'm not really into religious psychos because when they manage to get away with evil, it tends to drive me up the wall. But while the politics were a major thing in this story, it never settled on it, giving me the chance to really enjoy everything else the world had to offer. Like the princes who ruled outside of Eden, supposedly 'soulless' people who weren't chosen like Aaliss and her family line.
A lot certainly goes on, and in the beginning, a whole bunch of POVs were introduced, all from seemingly different places that had no connection, but as the story continued, paths began to cross, and I found myself devouring it quicker until the end.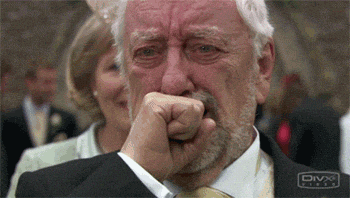 Ugh, the end! I can't even complain because it ends on such a good note but at the same time, with everything that happened, you just can't help but be like WHY??????  So now I definitely need to read the second book. Can't wait for 2017 or the summertime. I needs it now.
Definitely check this book out if you love plots that connect and different characters making up an epic adventure that leads to a midieval showdown between warriors. If not for that, then read it for me, because some of my absolute favorite scenes are in the end, and I still can't believe the way it was written.
Seriously. Can't believe it was written so well. I mean not becuase it seems impossible, but because when I was reading it, it reminded me so much of a few scenes that I still dub as the Ultimate Perfection. Am I referring to a manga? Probably, but that's besides the point. If this book can near par with some of my all-time favorite storytellers, this is for sure a must read.
Happy Reading,
A Little Darling
---
About the Author
---
Jeff Altabef is an award-winning author who lives in New York with his wife, two daughters, and Charlie the dog. He spends time volunteering at the writing center in the local community college. After years of being accused of "telling stories", he thought he would make it official. He writes in both the thriller and young adult genres, in the Young Adult genre, Jeff co-authored the Chosen Trilogy with his teenaged daughter, Erynn. The Chosen Series has won multiple awards including the 2015 Readers' Favorite Gold Medal for Best Coming of Age Novel, the 2015 Beverly Hills Book Award for Best YA Fiction, and a Mom's Choice Award.
As an avid Knicks fan, Jeff is prone to long periods of melancholy during hoops season. Jeff has a column on The Examiner focused on writing and a blog designed to encourage writing by those who like telling stories.
You can connect with him via: